I finally finished organizing my craft room. Well, for the most part anyway. I'm still not through with the cabinet and I have things like beads that need to be sorted. I want to find a better way to organize my thread... just stuff like that. Ok, so here's the new table...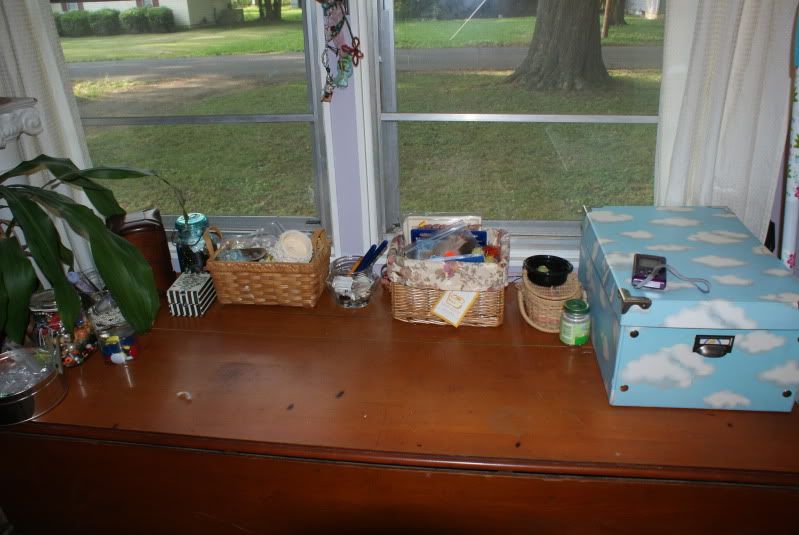 See the ribbon holder Bobby made for me to go above the window. Who needs curtains, when you've got ribbon!!! (the room is still kinda messy in this picture, so don't look at that)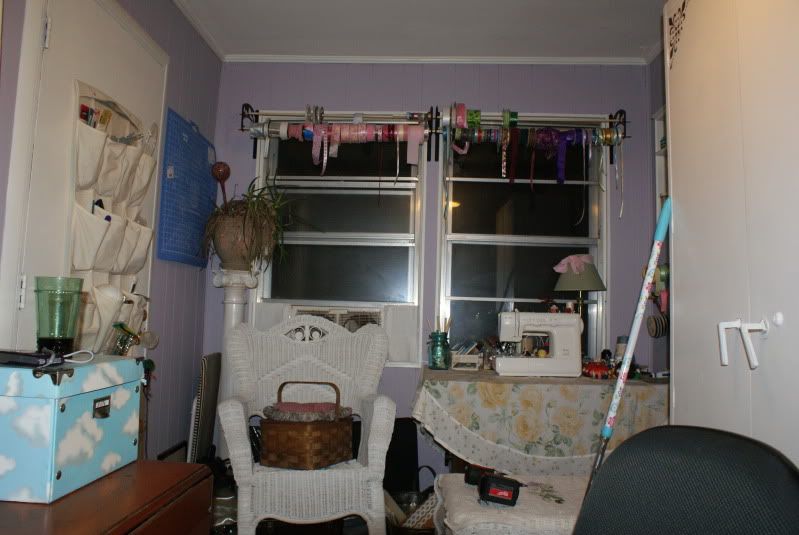 I'm not sure what this was originally supposed to be, but it is now my scissor holder. Cute huh?
This is how the cabinet looked a few days ago. I've done a bit more stenciling, but I didn't feel like taking another picture of it this morning. I still have a long way to go on it...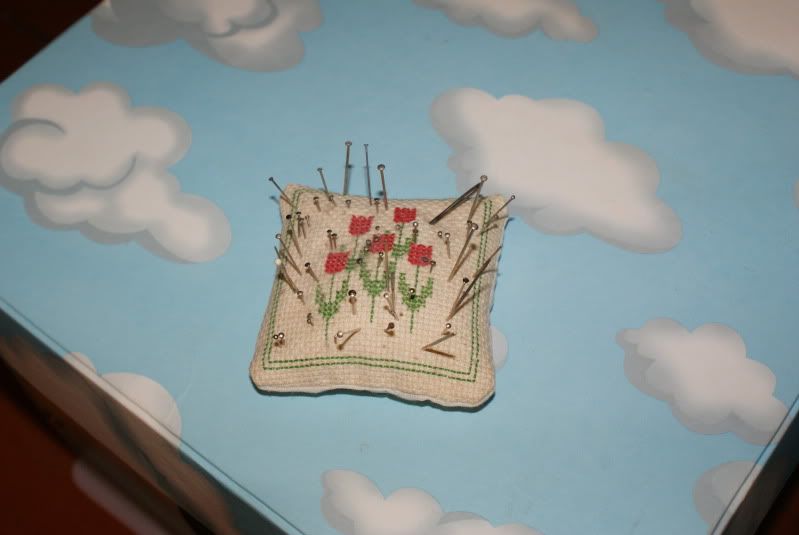 I was originally going to model these aprons for you. I tried this one on this morning and it really didn't look good with my pajamas, so I just hung it on the door for the picture... I thought it was so pretty. Not bad for a dollar!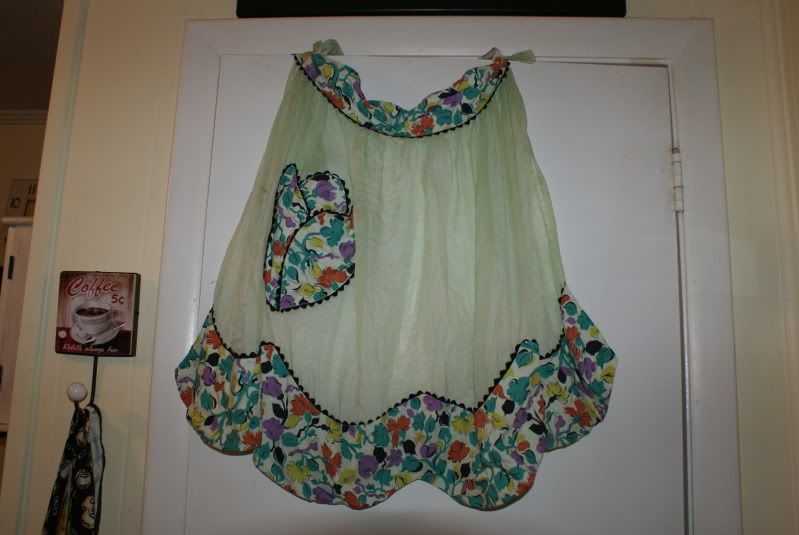 This one was $2.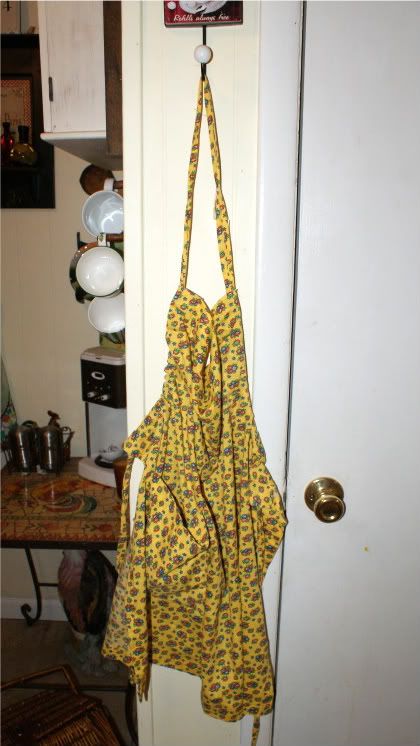 This one I thought was so cute, I actually payed $3 for! I thought it was so funny because I didn't realize it was a powerball lottery apron until I got it home. I thought it was just green and black... then I saw all of the little dollar bills and lottery balls!